Hey ya'll!
This is your Pink Camo Girl, Dee!
Today I want to show you how to create DIY Rustic Signs.
My secret weapon…………wood burning tool!
At first, this tool can be intimidating to use but after you do, you will be hooked!
First, grab wood of your choice. I like to get mine at Michael's but any craft store has wood available and you can even get your wood burning tool there.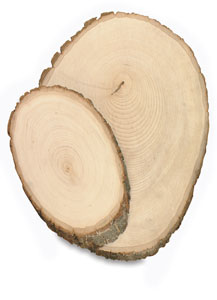 The wood burning tool comes with different tips. Some are good for writing and some are good for coloring in. Just turn on and play with it!
Here is one I made for a summer BBQ.
I used a stencil for the BBQ and the arrow. Then, just colored in.
To make it even more rustic, I added twine to the sides.
I used my favorite red boots for a centerpiece too. Just add foam on the inside and add flowers. Tie a bandanna on and you are set.
Another fun, country addition to our BBQ was simple napkin holders. I just cut the pockets out of old jeans and each person got one.
Easy and a cute Pink Camo Girl twist!
So, grab a wood burning tool and make your own wood signs. You can get creative as you want!
Be careful to keep out of reach of children.
For your next BBQ, these signs are the perfect addition!
This is SO Pink Camo Girl approved!!!
The following two tabs change content below.
Dee
My name is Dee but being from the south where it is common to have 2 names and be called by them, you can call me Rayma Dee. I was born and raised in Texas in a town full of cotton fields and flat land. After marrying my love, I now live in Arizona. You can take the girl out of the country but you can't take the country out of the girl. I own a marketing company and also am a blogger.I love anything glittery, yellow and leopard print. My passion is crafting and my blog is where I share all of my creations. I love inspiring others to craft and even have crafted on my local morning show. Come visit me at www.thecsiproject.com where the mission is always to create,share and inspire. I love being a Pink Camo Girl too where I hope to inspire you to bring out the pink camo girl in you by sharing my redneck, southern, sassy chic creations with you!!!! Sassy kisses and Pink Camo wishes, Dee